… is Gone!
It's been some time since I post here… the Permanent Selection is gone since the end of 2017! Those lovely wines from Terra Personas and Solpost… they'll be missed!
During 2018 I didn't embrace new adventures towards wineries. Instead, I just travel for the enjoyment of the wines – Portugal, Spain, France, Italy… my classic route.
Last year I spent more time in Portugal, so I had the chance to get into the Portuguese mood – with all that blues fado as a plus! As D'Agos Fine Wines is not trading anymore, yet Friends of D'Agos Wine Buyers Club can dig into some lovely wines and find real good deals for the Club! Here are some: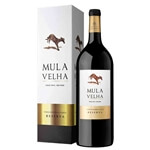 Mula Velha Reserva – Made from Touriga Nacional, Tinta Roriz and Syrah, this vivid rubi colour wine has intense red berries aromas with a hint of wood, and quite bodied palate. It might go well with hard cheese, and red meet. Might be drunk now or kept for up to 3 years.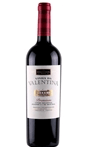 Vinha Da Valentina Premium – This awarded wine made of Syrah, Aragonês, Castelão & Alicante Bouschet grapes, has a deep dark red colour and an aroma well conjugated with the wood, showing notes of compote and very mature red fruits. It took fermentation in stainless steel tanks and staged for 12 months in new French and American oak barrels.

This Pera Doce Premium from Alentejo was vinified in small stainless steel vats, and after the malolactic fermentation, rested for 8 months in French oak barrels. The blend of Syrah, Trincadeira, Aragonês and Alicante Bouschet grapes gives this wine a ruby red colour with lovely notes of oak, with a full-bodied and long finishing palate.
This is just a sample of the 12 different wines I found for the club… and all at €4,99 or bellow – plus freight!